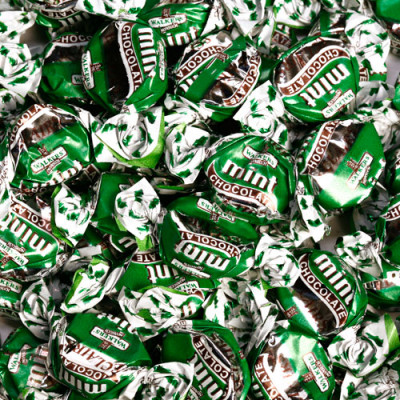 Walkers Mint Chocolate Eclairs are undoubtedly the best toffees you can buy. Walkers have been making delicious toffee for over a Century and these delicious toffees are no exception.
They're made using only the finest ingredients from a unique original recipe which which Edward Joseph Walker created over 100 years ago. A recipe which has stood the test of time ans still tastes as good as ever. Just try these delicious Walkers Toffees and you'll see exactly what we mean.
No Artificial Colours
Preservative Free
Gelatine Free
Gluten Free
Suitable for Vegetarians
This is a wholesale bulk bag of sweets weighing approximately 2.5 Kgs. The bag is supplied in the manufacturer's original packaging and is labelled with product, weight, best before date and ingredient details.
Walkers Mint Chocolate Eclairs - 2.5 Kg Bulk Pack