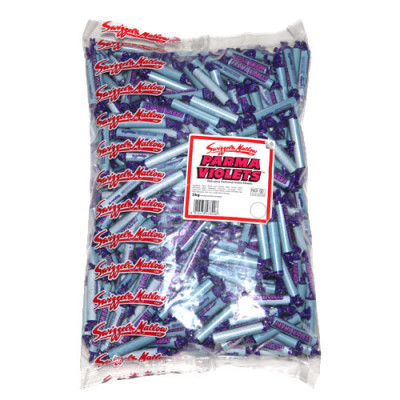 Swizzels Parma Violets. Delicately Perfumed Violet Sweets. A classic old fashioned retro sweet from Swizzels Matlow.
This bulk wholesale pack of sweets contains individually wrapped, standard sized Parma Violets. Parna Violets are made by Swizzels Matlow and they contain no artificial colours and they're also suitable for vegetarians.
No Artificial Colours
Suitable for Vegetarians
This is a wholesale, bulk pack direct from the manufacturers. It is labelled with product details, ingredients and best before dates.
Swizzels Parma Violets - Approximate pack weight: 3Kg
Swizzels Parma Violets - 3Kg pack