This Store Is Currently Closed
We have had to temporarily suspend ordering due to the effects of the Corona Virus.
We apologise for the inconvenience this causes but, as we're sure you will understand, we had no option given the circumstances.
We will reopen as soon as we can.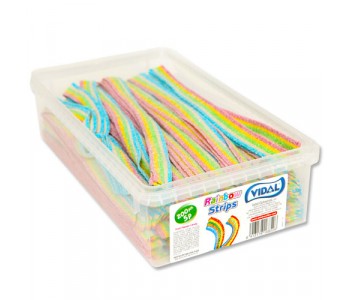 Rainbow Strips Fruit Flavour Fizzy Belts are delicious strips of extremely sour multi coloured candy that will definitely make your mouth water. So, if you love sour candy, then these Rainbow Strips are the ones for you.
Rainbow Strips Sour Fizzy Belts - 200 Pack
Rainbow Strips Fruit Flavour Fizzy Belts - 200 Pack