This Store Is Currently Closed
We have had to temporarily suspend ordering due to the effects of the Corona Virus.
We apologise for the inconvenience this causes but, as we're sure you will understand, we had no option given the circumstances.
We will reopen as soon as we can.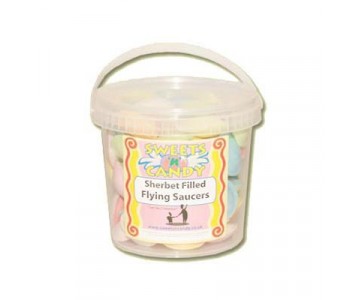 Flying Saucers - a classic favourite - colourful sherbet filled saucer shaped rice-paper discs, filled with fizzy sherbet. A BIG tub packed to the brim with these delicious retro sweets.
Flying Saucers - Approx 60 sweets in a 1 Litre tub.
Flying Saucers In A Tub - 1 Ltr Tub -Approx 60 sweets