This Store Is Currently Closed
We have had to temporarily suspend ordering due to the effects of the Corona Virus.
We apologise for the inconvenience this causes but, as we're sure you will understand, we had no option given the circumstances.
We will reopen as soon as we can.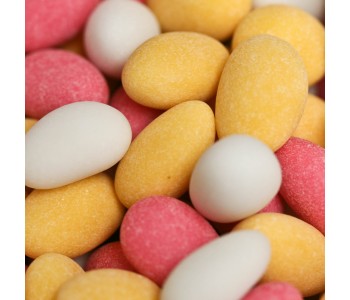 A jar of Sugared Almonds - a classic sweet and perfect for wedding favours or simply for munching at home... delicious almonds wrapped in a crunchy sugar candy coating - yummy! - 1.8Kg approximate weight. Please be aware the colours may vary.
A Jar of Sugared Almonds - 1.8 Kg Jar