This Store Is Currently Closed
We have had to temporarily suspend ordering due to the effects of the Corona Virus.
We apologise for the inconvenience this causes but, as we're sure you will understand, we had no option given the circumstances.
We will reopen as soon as we can.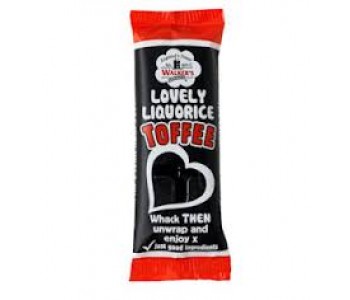 If you've never tried this Walkers Real Liquorice Toffee then you don't know what you're missing!
Walkers Toffee is made using only the finest ingredients to an original family recipe which is over a100 years old. Its made with whole milk and contains no artificial ingredients.
No Artificial Colours
No Artificial Preservatives
No Hydrogenated Vegetable Oils
24 x 50g bars of Walkers Real Liquorice Toffee per Pack
Walkers Lovely Liquorice Toffee - 24 x 50g Pack