This Store Is Currently Closed
We have had to temporarily suspend ordering due to the effects of the Corona Virus.
We apologise for the inconvenience this causes but, as we're sure you will understand, we had no option given the circumstances.
We will reopen as soon as we can.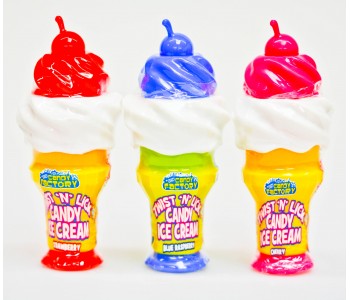 Twist n Lick Ice Cream Candy 12-Pack Each candy is shaped like an ice cream cone. Just twist and lick to enjoy this delicious treat in three fantastic flavors: Blue Raspberry, Cherry and Strawberry.
Twist Lick Candy Ice Cream 12-Pack