This Store Is Currently Closed
We have had to temporarily suspend ordering due to the effects of the Corona Virus.
We apologise for the inconvenience this causes but, as we're sure you will understand, we had no option given the circumstances.
We will reopen as soon as we can.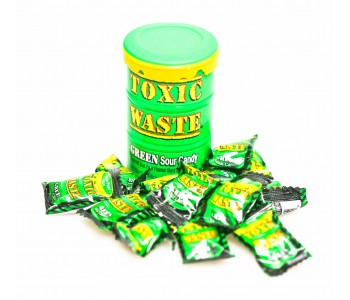 Toxic Waste Green 12-Pack.
This Toxic Waste is the new Ultra sour green.
It comes in five amazing flavours Kiwi, Lime, Green Pear, Melon and Green Apple.
How much sour can you take, the unique double action sour flavour "just when you think it's over IT'S NOT!!"

Toxic Waste Green 12-Pack