This Store Is Currently Closed
We have had to temporarily suspend ordering due to the effects of the Corona Virus.
We apologise for the inconvenience this causes but, as we're sure you will understand, we had no option given the circumstances.
We will reopen as soon as we can.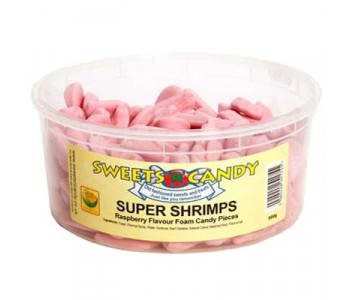 Super Shrimps are bigger than the usual Candy Foam Shrimps so you get more of that delicious raspberry flavour that just melts into your mouth. These Super Shrimps are healthier for you too as they're made with only natural ingredients.
No Artificial Colours
No Artificial Flavours
Super Shrimps - Approximately 500g per 1.5Ltr Tub
Super Shrimps Raspberry Flavour - 1.5Ltr Tub 500g