This Store Is Currently Closed
We have had to temporarily suspend ordering due to the effects of the Corona Virus.
We apologise for the inconvenience this causes but, as we're sure you will understand, we had no option given the circumstances.
We will reopen as soon as we can.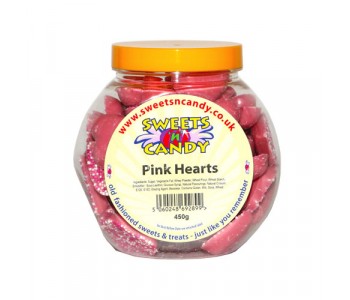 Pink Candy Hearts are delicious pieces of strawberry flavour candy, sprinkled with a crunchy, pink and white, Hundreds and Thousands topping. Perfect for Wedding Favours or as a loving gift on Valentine's Day.
Another suggestion is to use these as cake decorations  - They'll look great on a Wedding Cake!
Pink Candy Hearts - 450g Jar
Pink Candy Hearts - 450g Jar