This Store Is Currently Closed
We have had to temporarily suspend ordering due to the effects of the Corona Virus.
We apologise for the inconvenience this causes but, as we're sure you will understand, we had no option given the circumstances.
We will reopen as soon as we can.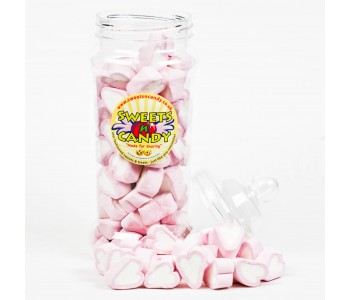 Pink and White Mallow Hearts - Large Victorian Jar (500g).
These fluffy pink and white heart shaped mallows look great and taste even better.
The hearts are 40mm tall and being presented is this classy looking victorian jar which stands at a impressive 340mm (34cm) tall.

Pink and White Mallow Hearts - Large Victorian Jar (500g)