This Store Is Currently Closed
We have had to temporarily suspend ordering due to the effects of the Corona Virus.
We apologise for the inconvenience this causes but, as we're sure you will understand, we had no option given the circumstances.
We will reopen as soon as we can.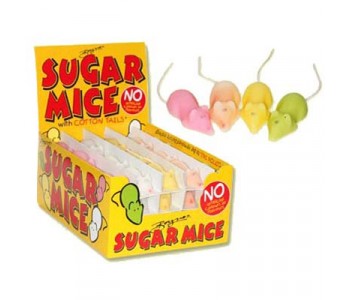 Sugar Mice are really hard to find these days. These are the original hand made sugar mice. They come in five-six colours and taste absolutely delicious. These are a perfect special treat for kids at any time put are particularly good as a stocking filler at Christmas or as Wedding Favours
Please note picture is for advertising purposes only the actual packaging is a clear jar.
No Artificial Colours
Only Natural Flavours
50 per retail Jar
Original Sugar Mice - 50 Pack