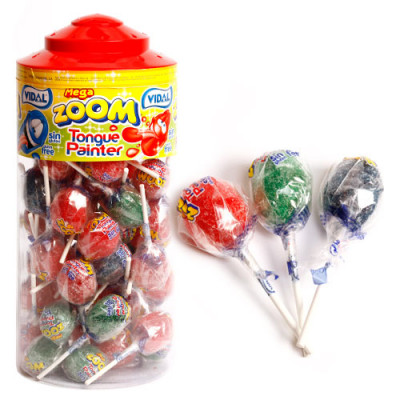 Tongue Painter Lollipops have always been one of our most popular lollies and now you can get them in a Mega giant size!
Made by Vidal, These are Mega Zoom Tongue Painter Lollipops in three different fruit flavours and three different colours, red, blue and green. They're guaranteed to taste good and leave a lasting impression on your tongue too. Oh, and they're also Gluten Free.
Mega Tongue Painter Lollies are individually wrapped and come in an attractive display pack with holes in the lid to display the lollipops if you wish.
Tongue Painter Mega Zoom Lollipops - 50 per Pack
Mega Tongue Painter Lollipops - 50 Pack