This Store Is Currently Closed
We have had to temporarily suspend ordering due to the effects of the Corona Virus.
We apologise for the inconvenience this causes but, as we're sure you will understand, we had no option given the circumstances.
We will reopen as soon as we can.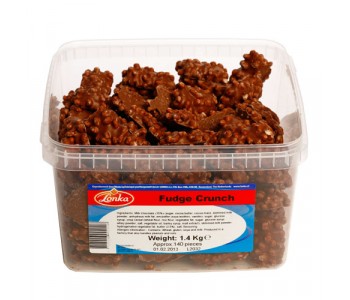 Lonka Fudge Crunch is absolutely irresistible. if you can imagine the creamiest chocolate fudge ever, and then add loads of crunchy bits - similar to Rice Krispies - then you've got an idea of just how delicious this Fudge Crunch really is! We guarantee that you won't be able to stop at eating just one piece - once you start, you'll just want to keep eating it - yummy!
Lonka Fudge Crunch - 1.4Kg per Retail Tub
Fudge Crunch - 1.4Kg Tub