This Store Is Currently Closed
We have had to temporarily suspend ordering due to the effects of the Corona Virus.
We apologise for the inconvenience this causes but, as we're sure you will understand, we had no option given the circumstances.
We will reopen as soon as we can.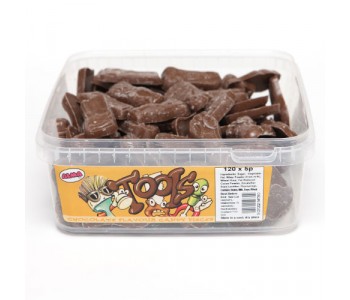 They say that a workman always blames his tools, well now you can blame us if you don't like these delicious chocolate flavoured candy pieces - in the shape of traditional tools!
There's Hacksaws, Hammers, Pliers, etc., all pressed into individually shaped chocolate flavour candy pieces which would be great fro promotions or parties or simply giving to the DIY enthusiast in your life.
Chocolate Flavour Tools - 120 pieces per retail tub
Chocolate Flavour Tools - 120 Pack