This Store Is Currently Closed
We have had to temporarily suspend ordering due to the effects of the Corona Virus.
We apologise for the inconvenience this causes but, as we're sure you will understand, we had no option given the circumstances.
We will reopen as soon as we can.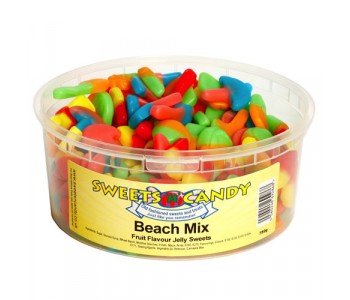 Get in the mood for Summer with this deliciously juicy selection of Beach themed, fruity jelly shapes but try to keep the sand out of your sweets!
Beach Mix Fruit Flavour Jelly Sweets - 750g Tub
Beach Mix Fruit Flavour Jellies - 750g Tub