This Store Is Currently Closed
We have had to temporarily suspend ordering due to the effects of the Corona Virus.
We apologise for the inconvenience this causes but, as we're sure you will understand, we had no option given the circumstances.
We will reopen as soon as we can.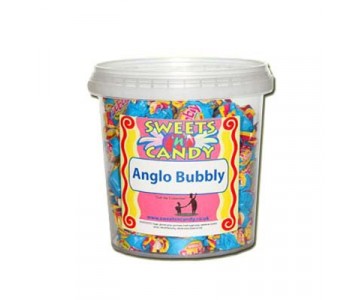 Anglo Bubble Gum is, in our opinion, without doubt the best bubble gum money can buy. Its been around for ever - and it still tastes just as good (and blows the biggest bubbles!) - Tub weight 510g (Approx 80 sweets).

Anglo Bubbly Bubble Gum - 510g Tub