This Store Is Currently Closed
We have had to temporarily suspend ordering due to the effects of the Corona Virus.
We apologise for the inconvenience this causes but, as we're sure you will understand, we had no option given the circumstances.
We will reopen as soon as we can.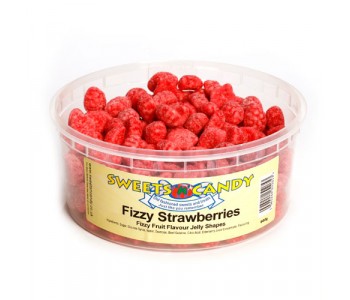 These Fizzy Strawberries really do taste of Strawberries. Well, you would expect them too, especially as these particular Fizzy Strawberries are made by Barratts. And because they're made by Barratts (who as you know make some of the best sweets that money can buy), they are made with only natural ingredients and that's got to be good for you!
No Artificial Colours
No Artificial Flavours
Barratts Fizzy Strawberries - 600g per Tub
A Tub of Fizzy Strawberries - 600g